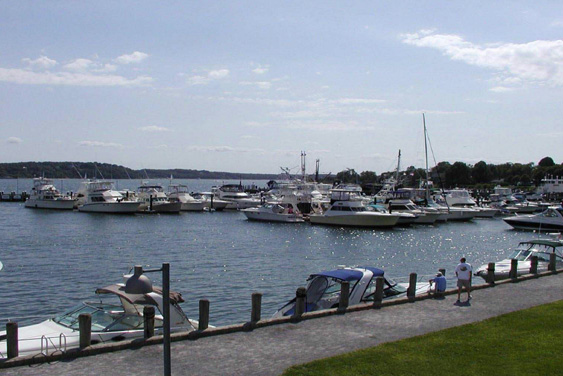 EMPLOYMENT OPPORTUNITIES
Notice of Temporary Part-Time Employment Position
Applications may also be obtained at Village Hall, 236 Third Street, Greenport or by clicking here.
The Village of Greenport is an equal opportunity employer and does not discriminate on the basis of race, color, creed, ancestry, disability or handicap, marital or financial status, military status, religion, sex, sexual orientation, age or national origin with respect to employment or any employment related matter and the Village of Greenport requires that all contractors participating in contracts for public work in the Village of Greenport and all subcontractors of those contractors comply with that same requirement. The Village of Greenport encourages bids for public contracts and subcontracts of those contracts by minority and women owned contractors and entities and the Village of Greenport may solicit bids and contracts from such entities with respect to the Contract noticed herein.
Download Our Employment Application
PUBLIC SERVICE ANNOUNCEMENTS
As the weather conditions continue to deteriorate, the Village of Greenport kindly asks that your vehicle be removed from the street so that it does not impede the ability of our crews to work properly and safely.
Please note that, owing to hazardous weather conditions, Village Hall will be closed on Tuesday, January 27th, and is expected to re-open on Wednesday, January 28th.
Stay safe!
Pay Up or Else: Preventing Utility Scams November 4, 2014 article
The Rental Permit Law Roll-out began on November 1st, by section. Please phone Village Hall with any questions.
Rental Permit Law
Updated LWRP Document as of January 21, 2014 »
CURRENT WEATHER
Current Conditions
January 28, 2015
Cloudy, 14 F

Forecast
Wed - Partly Cloudy. High: 28 Low: 16
Thu - Mostly Sunny. High: 33 Low: 30
Fri - AM Snow Showers. High: 36 Low: 9
Sat - Mostly Sunny/Wind. High: 21 Low: 15
Sun - Partly Cloudy. High: 29 Low: 26

CONTACT US
VILLAGE OF GREENPORT
236 THIRD STREET
GREENPORT, NY 11944
PHONE: (631) 477-0248
FAX: (631) 477-1877

After Hours Utilities Emergencies
Call: (631) 477-0172
MAYOR
DAVID NYCE
Ext. 215


TRUSTEES
GEORGE HUBBARD JR.,
DEPUTY MAYOR
DAVID MURRAY
MARY BESS PHILLIPS
JULIA ROBINS


VILLAGE ADMINISTRATOR
PAUL J. PALLAS, P.E.
Ext. 219


CLERK
SYLVIA LAZZARI PIRILLO, RMC
Ext. 206


TREASURER
ROBERT BRANDT
Ext. 217