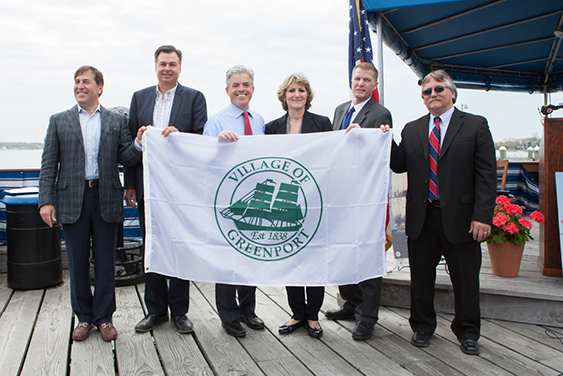 What's New
Please note that the parking lot on South Street closest to the dedicated IGA lot will be designated as "shopper parking only" from July 4th through 7th, with a 30-minute time limit.
There is a Planning Board regular session scheduled for July 2nd at 5:00 p.m. at the Third Street Firehouse.

The annual Skate Park Festival is scheduled for Sunday, July 26th from 12 p.m. – 5 p.m.
CURRENT WEATHER
Current Conditions
July 7, 2015
Cloudy, 70 F

Forecast
Tue - AM Clouds/PM Sun. High: 82 Low: 71
Wed - PM Thunderstorms. High: 84 Low: 67
Thu - Scattered Thunderstorms. High: 77 Low: 65
Fri - Sunny. High: 84 Low: 66
Sat - Mostly Sunny. High: 85 Low: 68

CONTACT US
VILLAGE OF GREENPORT
236 THIRD STREET
GREENPORT, NY 11944
PHONE: (631) 477-0248
FAX: (631) 477-1877

After Hours Utilities Emergencies
Call: (631) 477-0172
MAYOR
GEORGE W. HUBBARD, JR.
Ext. 215


TRUSTEES
JACK MARTILOTTA
DEPUTY MAYOR

MARY BESS PHILLIPS

DOUGLAS W. ROBERTS

JULIA ROBINS


VILLAGE ADMINISTRATOR
PAUL J. PALLAS, P.E.
Ext. 219


CLERK
SYLVIA PIRILLO, RMC
Ext. 206


TREASURER
ROBERT BRANDT
Ext. 217