Please check this site periodically prior to the bid opening date and time, to ensure awareness of addendums and or revisions.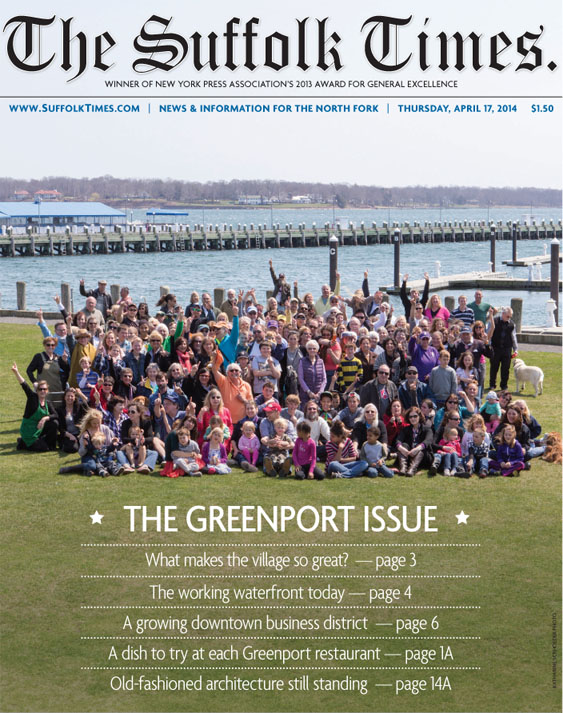 What's New
• May 2nd is "Love My Parks Day"!
• There will be a beach clean-up at 5th/6th Street Beach on May 9th, from 9-11 a.m. Please bring rubber gloves and if you have one, please bring a rake. Garbage bags will be provided.
• The Peconic Landing annual May Mile fundraiser wll be held on My 9th.
• The annual Village Arbor Day celebration will be held on May 21st at 10:00 a.m. at Larry Tuthill Park, or at the Old Schoolhouse in the event of rain.
• The Village will be creating an information-only Facebook page.
• Greenport Tall ships event for the 4th of July weekend 2015.
RELATED LINKS
• Places to Eat
• Where to Shop
• Places to Stay
• Suffolk City Transit
• LIRR
• Jitney
• North Ferry
• South Ferry
• Cross Sound Ferry
• Bridgeport & Port Jefferson
CURRENT WEATHER
Current Conditions
April 26, 2015
Sunny, 55 F

Forecast
Sun - Partly Cloudy. High: 56 Low: 42
Mon - PM Showers. High: 59 Low: 44
Tue - Partly Cloudy. High: 61 Low: 45
Wed - Sunny. High: 63 Low: 45
Thu - Mostly Cloudy. High: 59 Low: 43

CONTACT US
VILLAGE OF GREENPORT
236 THIRD STREET
GREENPORT, NY 11944
PHONE: (631) 477-0248
FAX: (631) 477-1877

After Hours Utilities Emergencies
Call: (631) 477-0172
MAYOR
GEORGE W. HUBBARD, JR.
Ext. 215


TRUSTEES
JACK MARTILOTTA
DEPUTY MAYOR

MARY BESS PHILLIPS

DOUGLAS W. ROBERTS

JULIA ROBINS


VILLAGE ADMINISTRATOR
PAUL J. PALLAS, P.E.
Ext. 219


CLERK
SYLVIA PIRILLO, RMC
Ext. 206


TREASURER
ROBERT BRANDT
Ext. 217