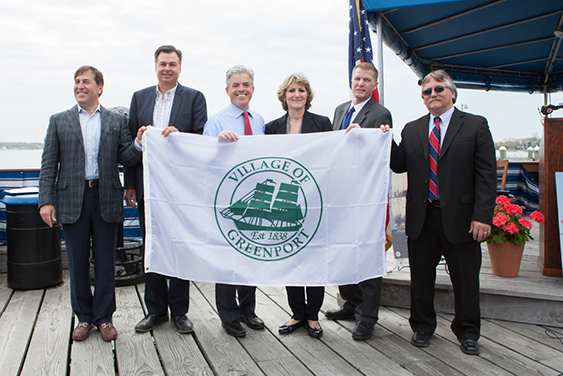 What's New
Proposed Short Term Rental Law as of 10/05/2015

Road Paving Map

Curbs and Sidewalks Scheduled for Repair

Sign-up for Village e-mail alert list


The Deer Management Hunting Program will open from October 1st through December 31st 2015 in the western portion of Moore's Woods.
The dates for the Greenport Farmers Market have been extended through October 10th, with the exception of September 26th.
The Village, in conjunction with the PTA and the Library, will be sponsoring a Halloween event, with the Halloween Parade beginning at the Carousel at 9:45 a.m. on October 31st.
Summer Day Camp
Currently of Particular Interest
Resolution Regarding applicants paying fees.
Resolution & Guidelines for Mitchell Park.
Please check this site periodically prior to the bid opening date and time, to ensure awareness of addendums and or revisions.
CURRENT WEATHER
Current Conditions
October 13, 2015
Fair, 67 F

Forecast
Tue - Partly Cloudy. High: 71 Low: 55
Wed - Partly Cloudy. High: 67 Low: 47
Thu - Sunny. High: 63 Low: 54
Fri - PM Showers. High: 62 Low: 47
Sat - Mostly Sunny. High: 57 Low: 39

CONTACT US
VILLAGE OF GREENPORT
236 THIRD STREET
GREENPORT, NY 11944
PHONE: (631) 477-0248
FAX: (631) 477-1877

After Hours Utilities Emergencies
Call: (631) 477-0172
MAYOR
GEORGE W. HUBBARD, JR.
Ext. 215


TRUSTEES
JACK MARTILOTTA
DEPUTY MAYOR

MARY BESS PHILLIPS

DOUGLAS W. ROBERTS

JULIA ROBINS


VILLAGE ADMINISTRATOR
PAUL J. PALLAS, P.E.
Ext. 219


CLERK
SYLVIA PIRILLO, RMC
Ext. 206


TREASURER
ROBERT BRANDT
Ext. 217