Please check this site periodically prior to the bid opening date and time, to ensure awareness of addendums and or revisions.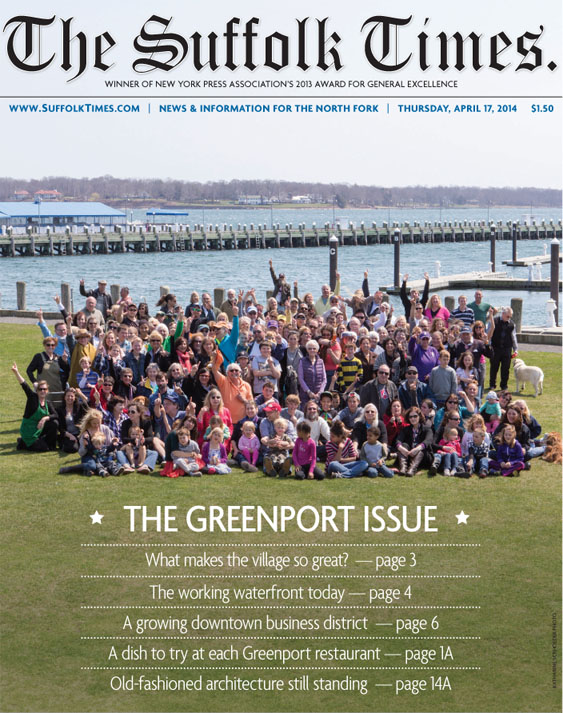 MESSAGE FROM THE MAYOR & BOARD
Together with the Board of Trustees, I would like to welcome you to visit our waterside Village. Please enjoy all that Greenport has to offer, including: unique shopping, acclaimed restaurants, a neighborhood beach and public parks; a modern, centrally located municipal marina, and a custom-built carousel in family-friendly Mitchell Park.
We would also like to thank all our residents for their important contribution to the maintenance and continued growth of our charming seaside community, and take this opportunity to express our gratitude to the Fire Department and Rescue Squad volunteers that selflessly ensure our safety and well-being on a daily basis.
Mayor David Nyce
Stay. Eat. Shop. Do. Greenport.
RELATED LINKS
• Places to Eat
• Where to Shop
• Places to Stay
• Suffolk City Transit
• LIRR
• Jitney
• North Ferry
• South Ferry
• Cross Sound Ferry
• Bridgeport & Port Jefferson
PUBLIC SERVICE ANNOUNCEMENTS
As the weather conditions continue to deteriorate, the Village of Greenport kindly asks that your vehicle be removed from the street so that it does not impede the ability of our crews to work properly and safely.
The Rental Permit Law Roll-out began on November 1st, by section. Please phone Village Hall with any questions.
Rental Permit Law
Updated LWRP Document as of January 21, 2014 »
CURRENT WEATHER
Current Conditions
March 5, 2015
Snow/Fog, 27 F

Forecast
Thu - Snow. High: 33 Low: 11
Fri - Sunny. High: 24 Low: 17
Sat - Mostly Sunny. High: 35 Low: 27
Sun - Partly Cloudy. High: 38 Low: 30
Mon - Partly Cloudy. High: 41 Low: 28

CONTACT US
VILLAGE OF GREENPORT
236 THIRD STREET
GREENPORT, NY 11944
PHONE: (631) 477-0248
FAX: (631) 477-1877

After Hours Utilities Emergencies
Call: (631) 477-0172
MAYOR
DAVID NYCE
Ext. 215


TRUSTEES
GEORGE HUBBARD JR.,
DEPUTY MAYOR
DAVID MURRAY
MARY BESS PHILLIPS
JULIA ROBINS


VILLAGE ADMINISTRATOR
PAUL J. PALLAS, P.E.
Ext. 219


CLERK
SYLVIA LAZZARI PIRILLO, RMC
Ext. 206


TREASURER
ROBERT BRANDT
Ext. 217